Date : 06th April 2019
Time : 5:00 PM – 6:00 PM
Duration : 1 Hr
Venue : LGT Auditorium, Mandi House, New Delhi
Genre : Theatre Play
Remember 'Sonam Gupta bewafa hai' a silly statement becoming a phenomenon in the country at that time, to a point that it became a slang to mock women. The theme of the play revolves around exploring that how did this statement came to be? Using metaphorical devices, the play portrays different stages of a man-woman relationship in a nutshell.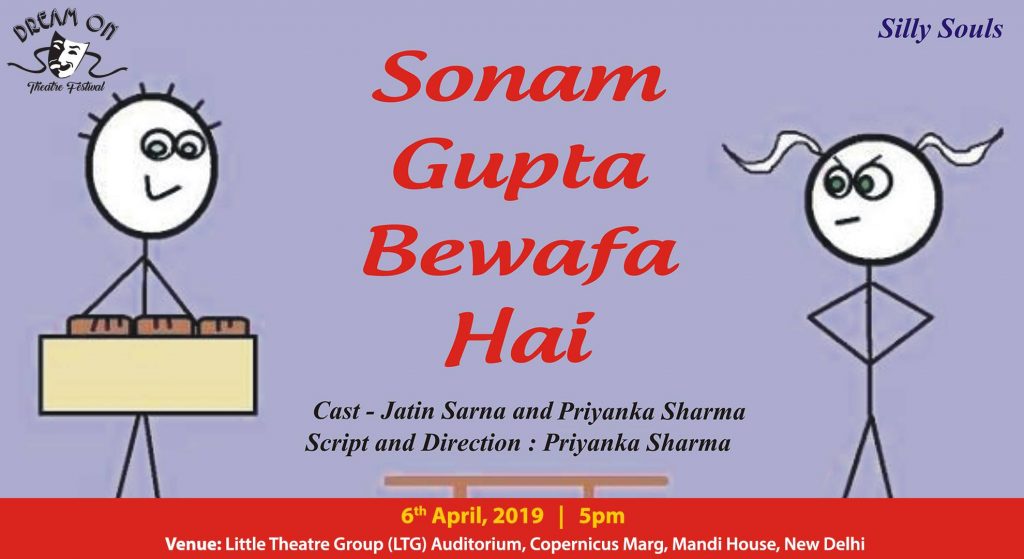 In a dilapidated coffee house, a man struggles to give a saree to a stranger. She is perplexed to his desires and refuses initially. He though, manages his way to make her try the saree. Once worn for some time, now she refuses to wear it any further and leaves the coffee house.