Date : 15th June 2019
Time : 7:00 PM – 9:00 PM
Duration : 2 Hrs
Venue : L.T.G Auditorium: Delhi
Genre : Comedy Theatre Play

Baap bada na bhaiya
Sabse bada
RUPAIYA

बाप बड़ा ना भैया सबसे बड़ा रुपैया
Chaste Hindi adaptation of French Comedy Bestseller – The Miser (French: L'Avare) written by the famous French playwright Molière and adapted in Hindi over 3 decades back by then popular director, Late Ravi Baswani.
Now this play is dissected, re-designed and directed by Kanwar Deepak Gulati.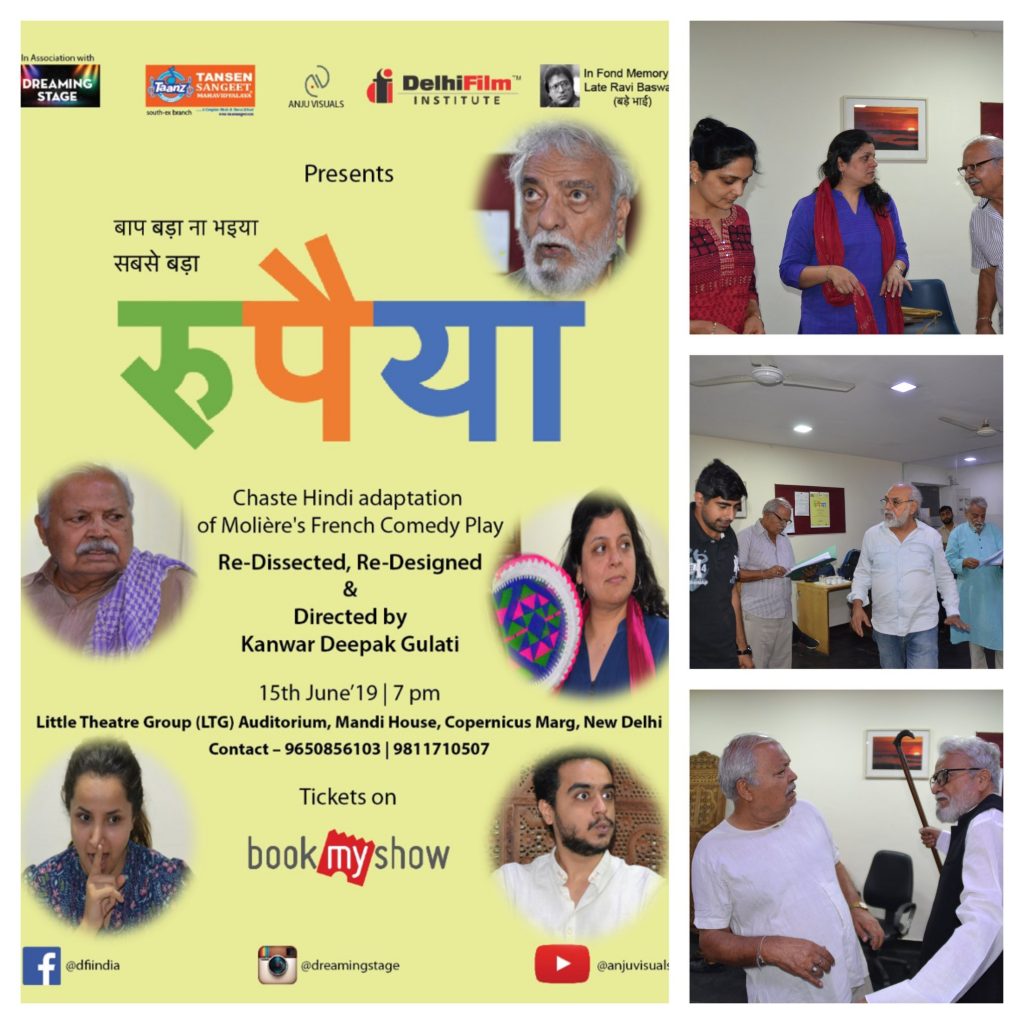 The main protagonist 'Lala Dhannamal' is obsessed with the wealth he has amassed and is always ready to save expenses. Now a widower, he has a son and a daughter. Although he is over sixty, but he is attempting to arrange a marriage between himself and an attractive young woman. However, the son attempts to procure a loan to help the same girl whom his father wants to marry.

Lala Dhannamal even hopes to marry his daughter to a wealthy man of his choice and the meanwhile daughter's lover takes a job as steward in Lala's household so as to be close to his love.
The complications are only resolved at the end by some unconventional discoveries.
[foogallery id="575″]
Satire and farce blend in the fast-moving plot, as & when Lala's hoard is stolen. The characters give life to the story with never ending punches and drama.