Play Name – Mulakaat – Theater Play
Duration – 1 hours 15 minutes
Date – 13th Oct, 2019
Time – 7.30 pm
Ticket Link – http://bit.ly/MULAKAAT
Venue – The Little Theatre Group Auditorium, Mandi House, New Delhi
Also Read: How To Send 1000 Messages At Once In WhatsApp?
About The Play
Dreaming Stage's upcoming theatrical stage play- "MULAKAAT" An Unplanned Romantic Comedy on stage. A Hindi play about two young strangers Tisha & Rohan, who get stuck on a railway station due to delayed arrivals of their trains and how this free spirited guy makes their worst night as the best one, for both of them.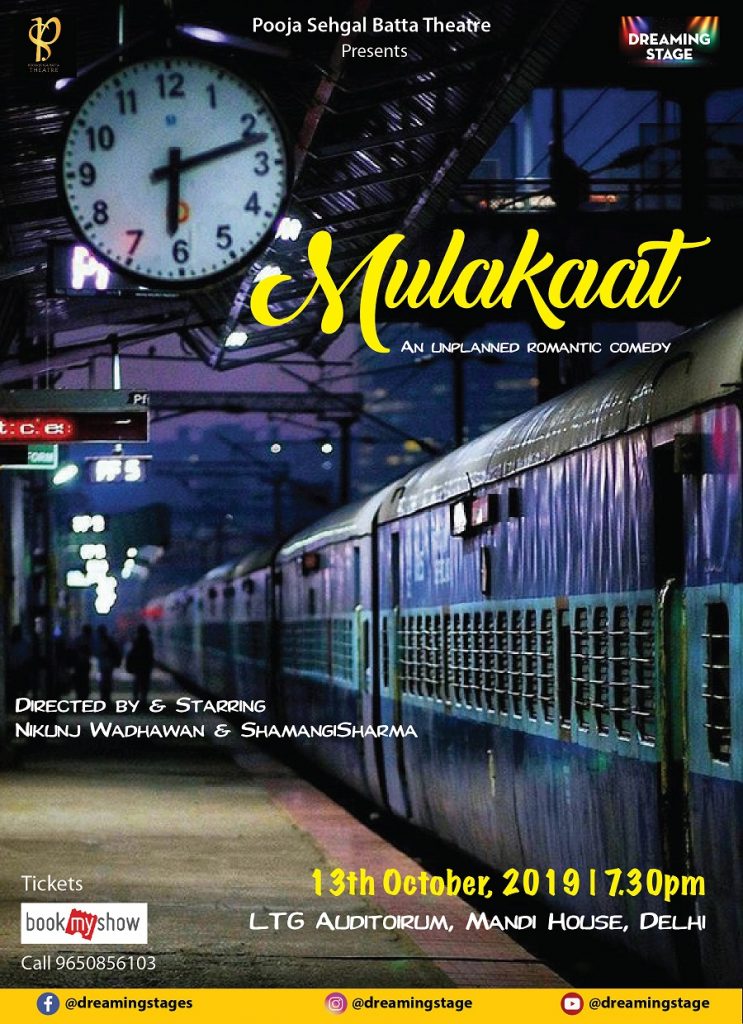 Story inspired by 11 year old college play performed at IIT Mumbai & has been now revamped to suit today's times and discover how convenient is it to live life freely if you just live it & do not analyze it.

It is a sweet 1 hour long conversational play with facts like there are millennial who do not like technology, at a dark deserted railway station a strong headed girl can spend a night alone, an over the top absurdist talkative guy can have the right sentiments.
Read More: Latest Movies
Also Read: How To Send A Formal Message On WhatsApp?