India's sports and fitness industry has witnessed significant growth in recent years. With an increasing emphasis on health and wellness, the demand for high-quality sports and fitness goods has soared. Indian manufacturers have risen to the challenge, producing a wide range of products that meet global standards and cater to various sports and fitness activities.
In the world of sports and fitness, India has emerged as a prominent player, both in terms of participation and manufacturing. The country boasts a rich heritage of sports and a growing interest in fitness, leading to the rise of numerous manufacturers catering to the needs of athletes and fitness enthusiasts. In this article, we will explore the top 5 Indian sports and fitness goods manufacturers, their products, and the impact they have made in the industry.
1. Vixen India(Bhalla Sports)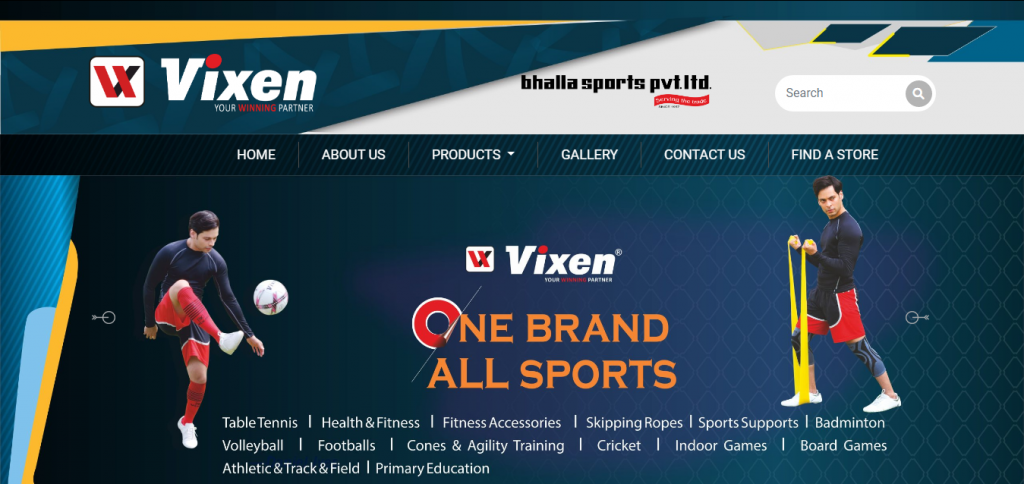 Vixen India is a company from India that makes sports equipment and accessories. They create things like footballs, baseballs, basketballs, roller skates, gym equipment, and more. Their goal is to make sports products that are new, different, and not too expensive for athletes and sports fans all over the country.
They have a team of more than 350 employees who work hard to design, make, and sell these things. Nivea Sports also makes cricket equipment like bats, balls, pads, gloves, and helmets, as well as sports accessories like bags, shoes, and clothes.
Vixen India (Bhalla Sports PVT LTD) is a company that makes really good sports stuff. They use the newest technology and materials to make sure their products are super high-quality. Their goal is to make sports things that are great for all kinds of athletes, no matter how good they are.
Also, read – Shoe making business plan
2. Cosco (India) Limited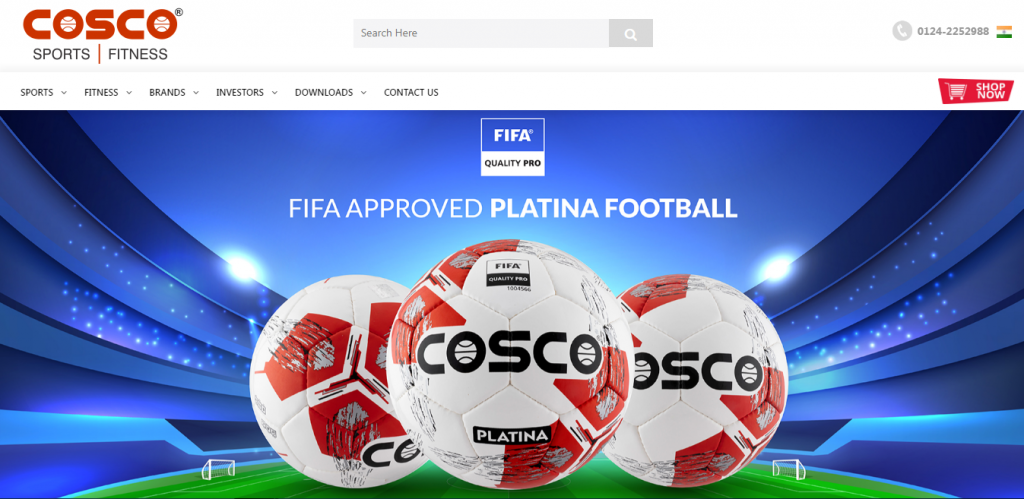 | | |
| --- | --- |
| Establishment: | 1980 |
| Headquarters: | India |
| Website: | http://cosco.in/ |
COSCO (India) Limited is a big company in India that makes sports and fitness equipment. They sell lots of different things like sports stuff, gym equipment, and more. Their products are really good quality and made for both serious athletes and people who like to stay fit.
They always try to come up with new and better things, and they care about protecting the environment too. COSCO also helps out with sports events and teams, and they even have a special foundation to promote sports in India.
3. RISE Worldwide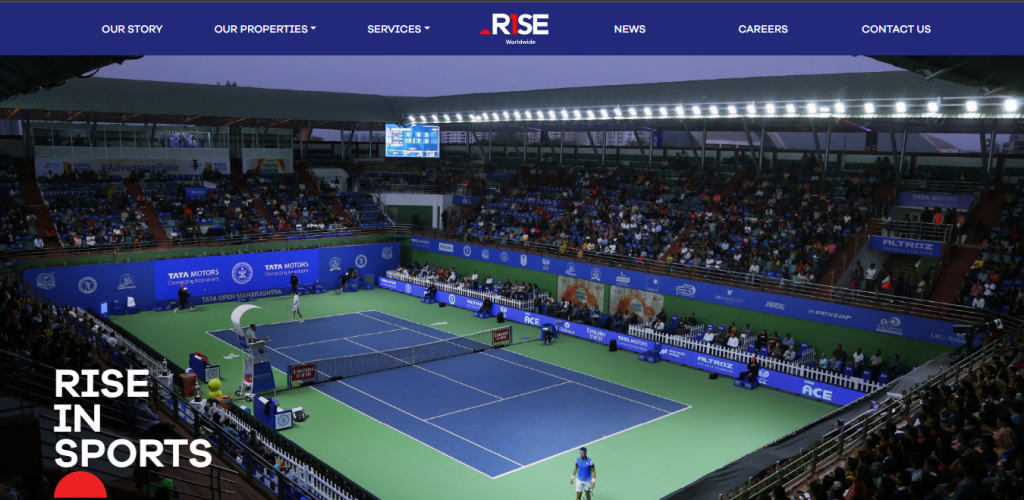 | | |
| --- | --- |
| Establishment: | 2010 |
| Headquarters: | India |
| Website: | https://riseworldwide.in/ |
In 2010, a big company in India called Reliance joined forces with a company from New York City called International Management Company. Together, they made a project to help sports, entertainment, and fashion grow in India.
Later on, in January 2021, the project got a new name: RISE Worldwide. RISE Worldwide offers lots of different services like giving advice, making agreements, organizing events, managing athletes and teams, making TV shows, taking care of famous people, and managing sponsorships.
4. JSW Sports
| | |
| --- | --- |
| Establishment: | 2012 |
| Headquarters: | India |
| Website: | https://jswsports.in/ |
The sports branch of JSW, a well-known company, was created in 2012 to encourage sports in India. They wanted to find talented individuals and help them become even better.
JSW Sports is proud to own Bengaluru FC in the Indian Super League, and Haryana Steelers in the Pro Kabaddi League, and they also have a partnership with GMR Sports Pvt. Ltd. to own Delhi Capitals in the Indian Premier League.
Right now, JSW Sports supports 49 athletes in four different sports. They give the athletes money to support them and give them chances to train with top coaches at Olympic training centres.
5. Procam International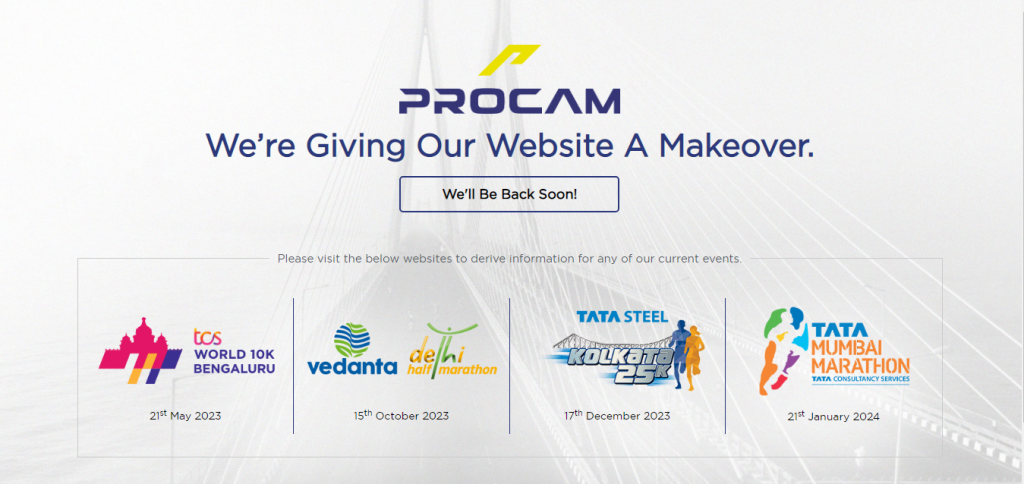 | | |
| --- | --- |
| Establishment: | 1988 |
| Headquarters: | India |
| Website: | https://procam.in/ |
Procam International was started in 1988 with the goal to make sports and players more professional and exciting. They provide many services to make sure events run smoothly. They are famous for organizing top-notch sports events all over the country.
Their most important event is the Tata Mumbai Marathon, which is the richest marathon in India and the biggest marathon in Asia. In 2020, an incredible 50,000 people took part in this event, which is truly amazing.
Also Read: Top Must-Have Shopify Apps To Increase Sales In 2023